FOG LIGHTS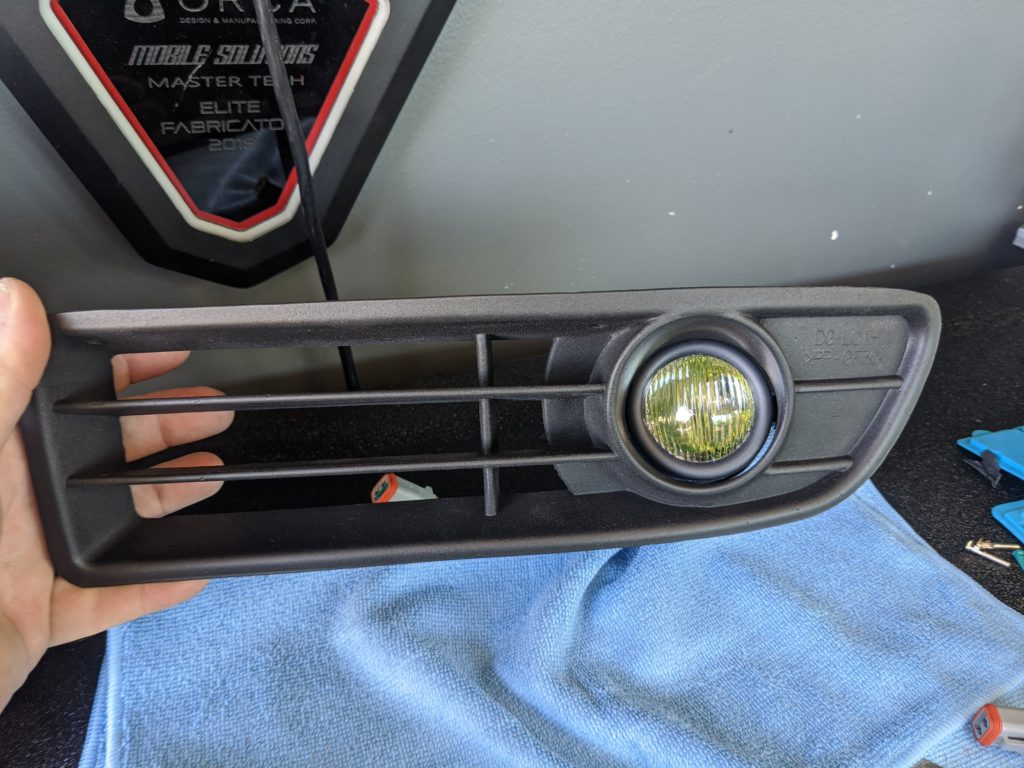 Hella made a fog light kit for the MK4 Jetta but it is impossible to find.
Part: 1NL008383861
The kit came with three components: Micro DE fog lights, a wiring harness with a relay, and bumper inserts.
A similar harness can be purchased from places like Kufatec and ECS.
The Micro DE fog lights are still made today, the only difference being a redesign of the weatherproof connector. You may need to splice new connectors depending on your harness.
The hardest thing to find, though, is the bumper inserts. ECS sells a fog kit, but you need to slight modify the mounting brackets so that the Hella lights will fit. In this image, you need to expand the hole in the metal part circled in red: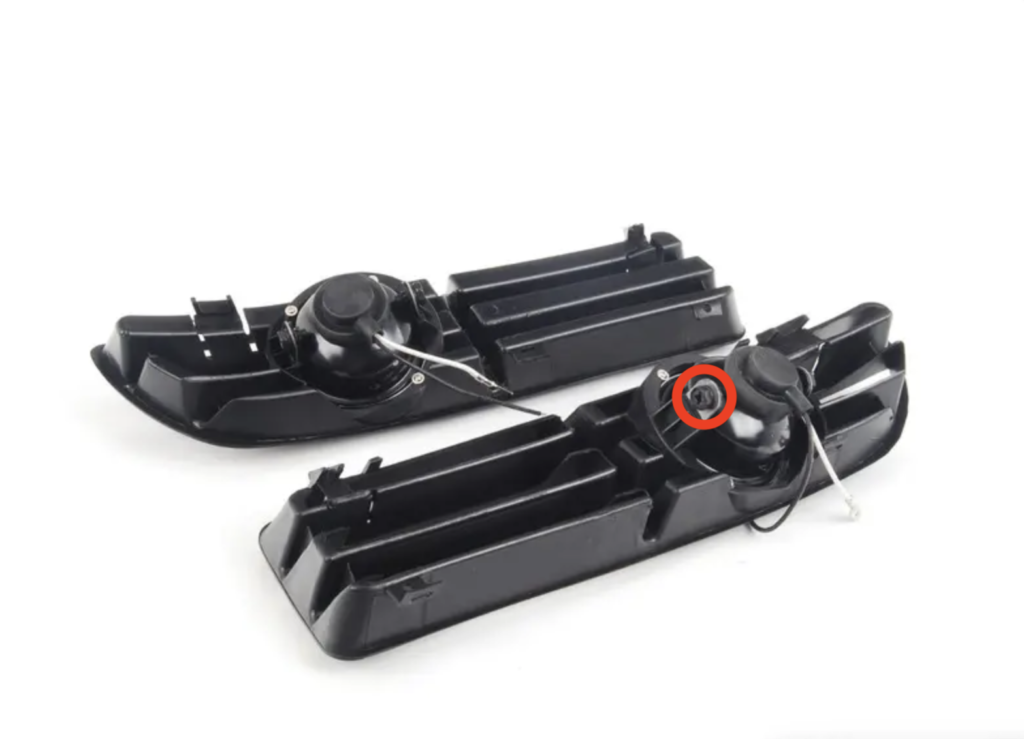 These inserts don't cosmetically match the inserts that came in the Hella kit. There was an eBay seller who sold a replica Hella kit, and those inserts do match, but that seller doesn't appear to exist anymore. The lights in the replica kit were of a lower quality, but they were a similar form factor to the originals, so the Hella lights would screw in without modification.
The Hella Micro DE lights use H3 bulbs. OSRAM makes a yellow H3 fog light bulb, but you may need to import it. Hella also makes a yellow fog light bulb.
Yellow light bulbs are mostly cosmetic, but at one point there was some science behind using yellow lights at night. Wikipedia has an article on what is called "selective yellow."